BirthSmarter Comfort And Coping (Virtual)
or 4 installments of $23.75 USD by
More info
Register Here!
Upcoming Dates:
January 15, 4:00pm-6:00pm *VIRTUAL*
February 12, 4:00pm-6:00pm *VIRTUAL*
March 12, 4:00-6:00pm *VIRTUAL*
COMFORT AND COPING: 

"You will not use what we do not practice!"
Comfort + Coping is a 2-hour, virtual workshop and serves as a wonderful compliment to our One-Day Childbirth Education class or as a refresher course. This session will give you the guidance and space to practice what may work best during each stage of labor - with or without an epidural. Comfort + Coping also provides the ideal space for partners to experiment with hands-on support strategies and become more confident in their role as a labor support person. We will focus on breathing techniques, birthing positions, massage and comforting touch, tools such as the birth ball, peanut ball, relaxation mantras, aromatherapy, and acupressure points.

This class is taught by BirthSmarter educator, Caprice.
Great as a standalone class, but we love to bundle this class with One-Day Childbirth Education, Push Prep, Postpartum Planning, Lactation (Not So) Basics, and Newborn Care classes for a truly comprehensive education! Book all five classes in one transaction for 10% off. All classes include you + your support team.
What do you get when you take Comfort + Coping?
2 hours of action-oriented, personalized live instruction
30 minutes of pre-recorded video lessons to review positions, massage, and breathing after class
14-page interactive activity book, including our Birthing Positions, Affirmations, and Massage Tips for Partners
Live Office Hours on Zoom after class
Access to BirthSmarter's Online Resource Directory for Pregnancy + Parenting
Bonding + practice with your partner, think of this as a labor rehearsal
An incredibly relaxing evening (the cheapest prenatal massage around!)
About the Instructor: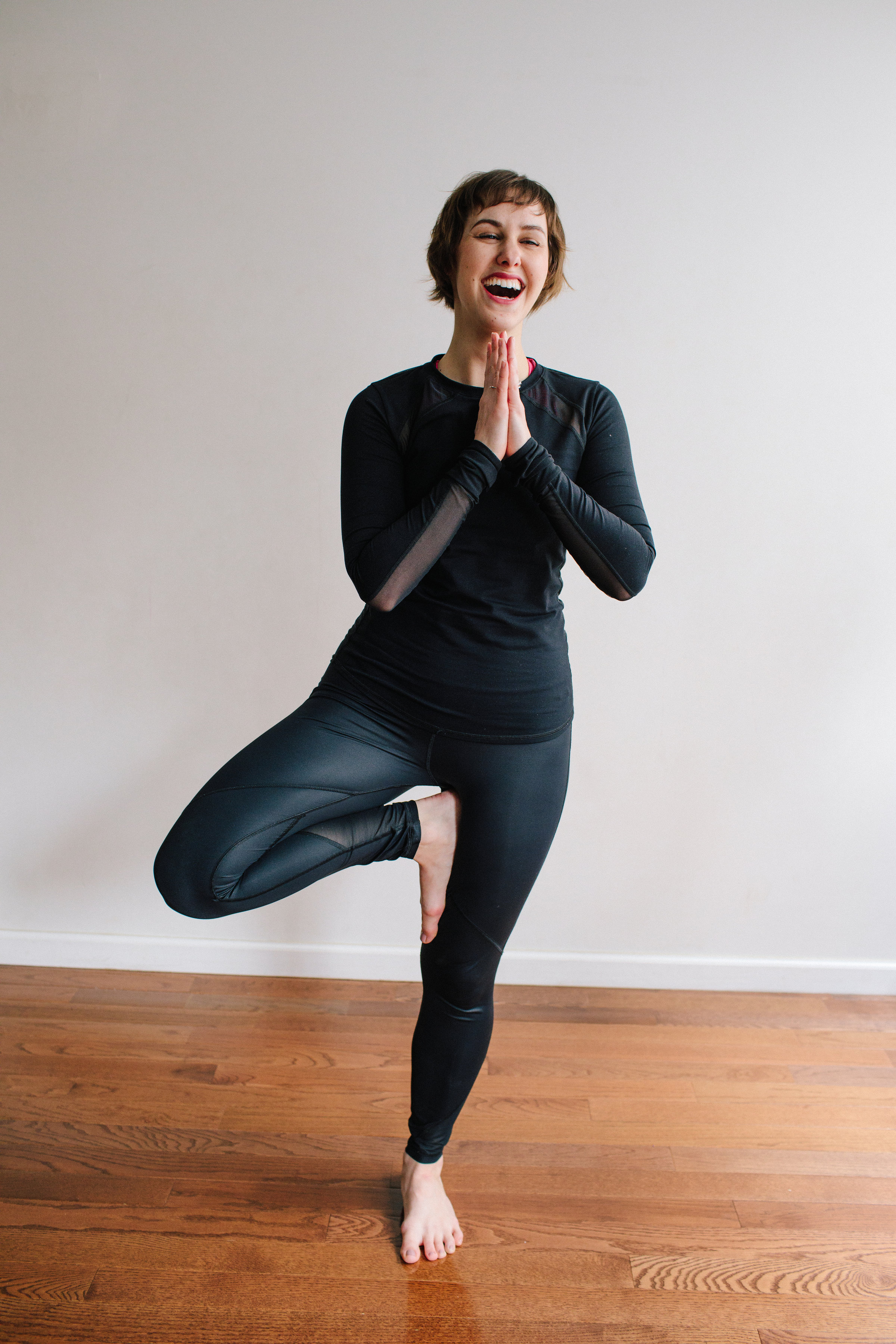 Sage Caprice Abowitt is a certified yoga instructor, birth doula, childbirth educator and certified breastfeeding counselor. A classically trained dancer, she fell in love with yoga after sustaining a back injury and now specializes in kids yoga, pre- and postnatal, and yoga for the pelvic floor. She is a senior teacher at the Prenatal Yoga Center, where she co-leads teacher training in New York City and along the East Coast in addition to directing Mentorship and Continuing Education Programs. She is based in Brooklyn, where she lives with her husband and son. 
We're a group of pretty smart and extremely thoughtful parents, doulas, and birth educators providing practical wisdom and guidance to you: pretty smart and extremely thoughtful families. Birthsmarter is unique in being deeply rooted in education theory and mindful pedagogy, and we know that education is more than the transfer of knowledge from one person to another. We are here to model critical, creative, and compassionate thinking; to help you develop a framework for interpreting what the "experts" have to say and navigating a system that is built on binary thinking.


When our founder, Ashley Brichter, gave birth for the first time in 2014, she had experience with hundreds of families as a doula and birth educator. She already knew everything traditional birth classes were teaching. She felt like she'd done everything right. Then, real life happened (here's her birth story) and she realized something was missing. Ashley went back to the drawing board and questioned everything she learned becoming a doula, a childbirth educator, and a parent herself. Birthsmarter is the result: In a world where it is difficult to keep sight of what is most important, Birthsmarter aims to call your attention to The Pregnant Opportunity: a critical time when we can improve birth for families and elevate families through birth.

Birthsmarter lives in the space where biology meets society, wisdom meets data, and empathy meets activism. We believe that transparency is the key to birth, babies, and business. It is always worth investing in parents, and together, we can change the world. Our unique birth and parenting classes offer expecting parents and their support team the information and practice that will enable them to think critically and improvise during high-stakes moments. Our continuing education workshops empower health and wellness professionals to become trusted pillars of their perinatal community. We're shaping the future, one birth at a time.