A Deep Dive Into Our Favorite Sustainable Toy Brands
In today's world where trends come and go, creating waste, it is important for us at The Wild to offer brands that keep sustainability in mind. Here is a look into a few brands that we love, not only for their fun and educational designs but also for their practices as a business.
Maple Landmark
Located in Middlebury, Vermont, Maple Landmark has a long history in the woodworking business. Mike Rainville, the founder of Maple Landmark, first came to woodworking as a hobby when he was 11 years old in the 1970s. Flashforward to 2022, Maple Landmark is still family-owned, and still creating wooden toys, games, and gifts in Vermont.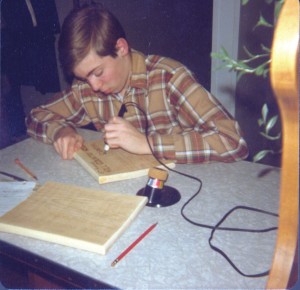 One thing that has remained the same at Maple Landmark - doing business locally. Maple Landmark has purchased the majority of its lumber from local mills that are family-owned, multi-generational businesses that steward their own woodlands and work with responsible loggers. They also have actively recycled materials from the very start; "For us, it is good old-fashioned Yankee frugality combined with modern-day concern over the use of limited natural resources. In our business, there are opportunities to either reuse materials or conserve right from the start."  Instead of sending their lumber scraps to landfills, they advertise free kindling wood."Our wood shavings are collected by a large dust filtration system, which drops the waste into a hopper outside. Local farmers take chips and dust to their farms to use for cattle bedding. The farmers are happy to get the bedding needed for free and the cows are happy to have a clean bed. We have "Happy Cows" in Vermont too!"
Some of their most popular items are their Bright Colored Name Trains, Hermie the Hedgehog, and their lift & learn puzzles.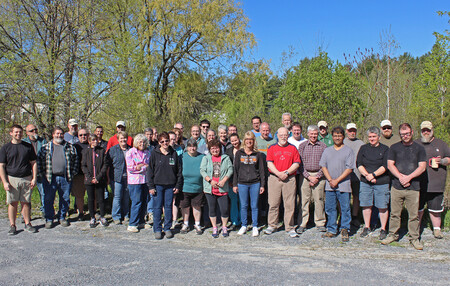 The Maple Landmark team consists of approximately 40 Vermonters, spread across several departments including sanding, finish, graphics, assembly, front office, and more. 
Grimm's Spiel und Holz Design
Grimm's Spiel und Holz Design was founded in 1978 in Hochorf, Southern Germany. They are primarily known for their wooden toys, including puzzles, stackers, rattles, and building blocks. They are also known for their Waldorf dolls. All of their designs leave room for the development of children's creativity. "In this way, new fantastic play worlds can always be created that keep up with the child's development". When creating toys, they are guided by Waldorf education and other educational reform approaches, such as Montessori. 
All of Grimm's products are sanded and sawn by hand. The wood used comes from sustainable forestry in Europe. The wood processing is outsourced to small independent companies in Europe. All of their rainbow products (such as the very popular Rainbow Tunnel) are hand-painted, with certified non-toxic water-based colors. 
They use green electricity and solar panels at their Hochorf site, and offer fair wages to their employees. 
Maileg 
Maileg (pronounced My'lye) is a brand of charming Danish-designed toys created to inspire our children's favorite playtime stories. Founded in 1999, Maileg believes in a world of childhood imagination - in which matchboxes are beds for mice, and where cats, lions, hippos, rhinos, and bunnies are best friends for life. 
At Maileg they follow the ten principles of the UN Global Compact, which relate to; Human rights, labor, the environment, and anti-corruption. Quality assessments and tests are performed in collaboration with certified third-party laboratories.
They believe in protecting our environment and take the responsibility very seriously. "At Maileg we believe that even small steps matter and by securing the right mindset for our employees and business partners we believe that we can do what we do today, even better tomorrow."